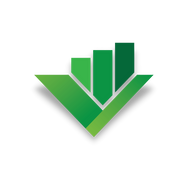 At Valoroo, we believe in the culture of people first
Check out our currently available positions that will fit your expertise and experience.
Track & Trace
Our Track and Trace representatives monitor all shipments, providing up-to-date tracking from pickup to delivery.
Carrier Sales
Our Carrier Sales Representatives negotiate, and secure carriers to move available freight in a timely and cost-effective manner. We also develop, maintain, and manage carrier relationships and execute hundreds of loads per day to keep carriers rolling and customers satisfied.
Dispatch & Load Planning
Our dispatch and load planning representatives communicate with motor carriers to schedule trucks, resolve issues and deliver relevant freight updates to the customer and/or internal carrier & operations teams.
3rd Shift & Weekend Support
Whether it's day, night or weekend, we track every shipment and properly escalate every load according to your specilization and SOP.
Customer Service & Claims Support
We provide customer service support for your business, opening the lines of communication and increasing client satisfaction.
Accounting & Bookkeeping
We verify all freight charges, confirm receipt of Bill of Lading, and resolve all payables discrepancies prior to final payment to the motor carrier. We also monitor Bill of Lading discrepancies to ensure that the proper return of the commodities are arranged.
Please read carefully to ensure that our Human Resource Department will process and recognize your application.
Position
Applicants may check out the available positions above that fit their skills and experience.
Feedback
After sending your application, you will be recieving an email from our HR to process your application.
Send us your pre-job application